A real global Rotarian cooperation with strong local impact: Have a look at the Rotary Global Grant-project "Social Kitchen" under the lead of Rotary Clbu Olsztyn-Varmia for gastronomy vocational trainings in the city of Olsztyn/Poland for unemployed to return to the labor market. The inauguration will be in fall 2019.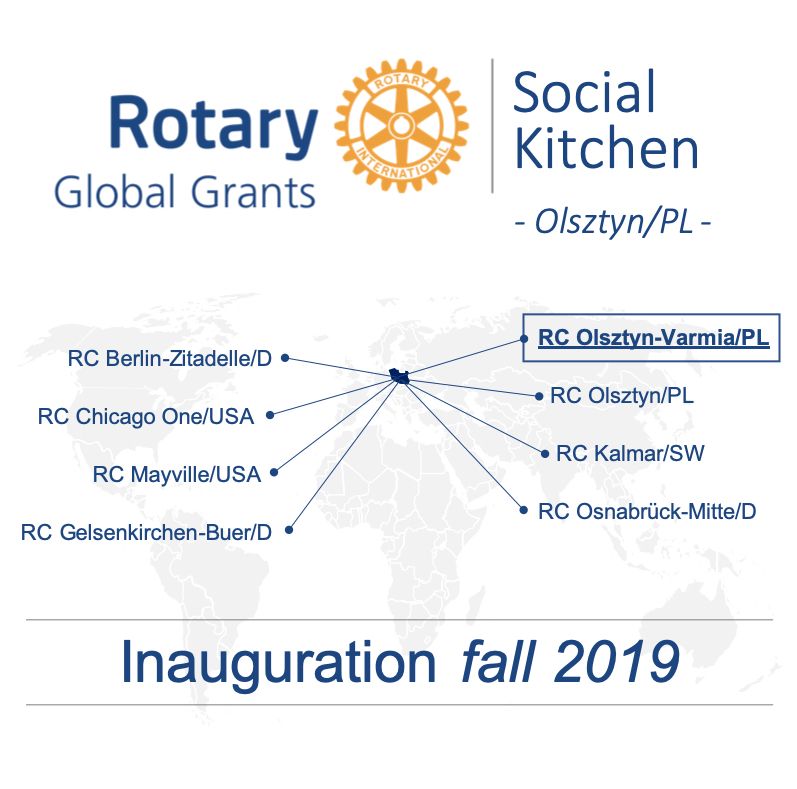 From our district the Rotary Club of Berlin-Zitadelle is involved. The other partners are Olsztyn-Varmia/PL, Olsztyn/PL, , Osnabrück-Mitte/D, Gelsenkirchen-Buer/D, Kalmar/SW, Chicago One/USA, Mayville/USA and the District Designated Funds from our District 1940 and Poland 2231,  Germany 1850, India 3000, Sweden 2410,  and USA 6250.
The Rotary Club Berlin-Zitadelle is proud to have a share in this great social project, many thanks to Rotary Club Olsztyn-Varmia for heading the project and also to our Rotary Foundation expert friend Piotr Fabis!
Text: Christian Brüggemann, RC Berlin-Zitadelle, Photos: courtesy of RC Olsztyn-Varmia