Ab 8. Juni heißen wir das NGSE Team 2018 aus Gujarat in unserem Distrikt willkommen. Dürfen wir vorstellen:
Megha Manish Mehta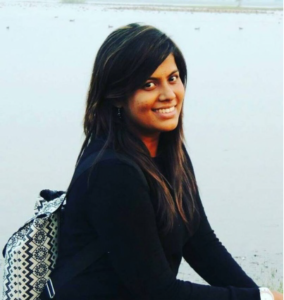 My name is Megha. I am a Company Secretary by profession, currently interning in a reputed company and will be giving my Chartered Accountancy final exams in May 2018. I am also pursuing Cost Accountancy and Bachelors in Law. I'm mainly interested in business consulting and advisory services! I am talkative, compassionate, love adventure and travelling. Always hunting for the next good book. The kind of person with a simple desire to make the world a better place. I love listening to all kinds of music and might dance a bit. I genuinely want to learn to play the ukulele and learn some good photography skills. Through this exchange, I look forward to work in a Finance/ Legal area. I plan to use this exchange program as an opportunity to unleash my potential and get a whisk of the talent pool and exposure available globally. I am also excited to network, learn new cultures and try my hand at learning German to connect better. I am very much interested in doing some effective social work also, if I get the opportunity that is. I am the President of the Rotaract Club of Vadodara Sayajinagari here and this comes just naturally to me.

Gaurav Khachar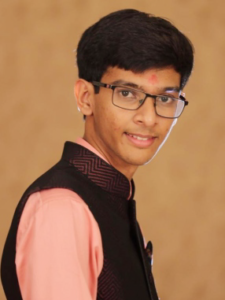 Hi, I am Gaurav and I am 20 years old. I am someone who brings the chatter in a room full of silence, an infectious energy in a dull environment. I am hard working and put my
heart and soul in any activity that I undertake. Growing up with my family in Rajkot (Gujarat), culture and discipline is something I've imbibed since birth. At the moment I am studying Diploma in Mechanical Engineering at the Arpit of Institute, Rajkot (Gujarat) India. After Diploma I would like to go abroad for my further education and then after I want to join my father's business. my interests are playing cricket, travelling, play table, play organ and meeting new people. I wish to use this program as a platform to further my knowledge not only in my vacation but also to learn about the fascinating culture and history that surrounds Germany, to share my culture and traditions and
form a bond that transcends mere borders.
Harshal Jayantilal Ahir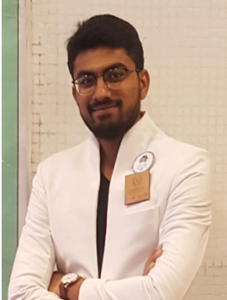 Hello, I am Harshal Ahir from Navsari, Gujarat, India. I was born on 30th July, 1992 grew up in a city of Sir Jamsetji Tata, who known as "Father of Indian Industry" I have completed my post-graduation in Physics and Bachelor of Education from Sardar Patel University, Vallabh Vidyanagar. I am working as a science teacher in an International School – teaching has become a passion and I strongly believe that "knowing in not enought, one must apply; willing is not enough one must do" My hobbies are travelling, teaching and meeting new people. I am looking forward to interact with people, cultures, and traditions and make new friends in Germany. I'm very happy to have this opportunity given by Rotary to get to know a different culture and a different country.  Looking forward to it!
Kunal Indani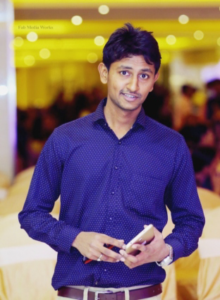 Hi!! My name is Kunal Indani. I was born in 1994 and grew up in city called Dondaicha. I have completed my Master's in Computer Applications from Savitribai Phule University, Pune. I am adaptive and keen to explore and learn new things. i'v always been curious in knowing people, so this experience is going to be really great for me. I am interested in learning other countries culture and ethics. Rotary has provided me a great opportunity to see Germany and form relationship beyond my own country. I am
looking forward to meet new people, culture and traditions and friends in Germany. I hope it will be a wonderful experience in Germany.
Davra Nidhi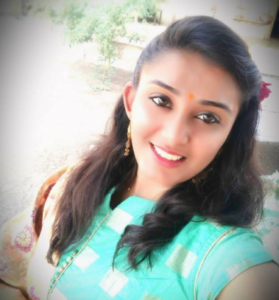 Guten Tag! My name is Nidh Davra. I was born in 1997 and grew up in the city of only Asiatic Gir Lion city i.e. Junagadh, Gujarat, India. At the moment, I am studying for bachelor's degree in Computer Engineering in Dr Subhash Technical Campus, Junagadh.
After graduation, I would like to pursue Hotel management course. My interests are travelling, Cooking, Photography. I am genuinely interested in other cultures, religions and people and one of my addictions os to computers and programming. Rotary has offered me a great chance to see Germany the way you experience it. It is also an opportunity to connect across boundaries and it will be an experience we will always remember. I am interested in the Different countries and their cultures and enthics & I think it will be interesting to explore Germany as it is completely different from here in India.
Neel Vachhani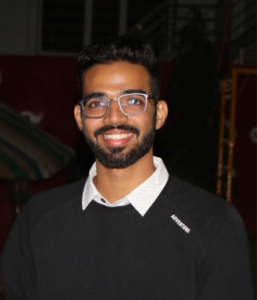 I'm Neel Vachhani, currently pursuing my graduation in production department at Birla Vishvakarma Mahavidyalaya.
In future I'm going to join my father's business of brass pin manufacturing; this is a golden opportunity for me. This programme can result in great learning to my core field
as my major interest is mass production and handling. I was a member of Rotaract Club of Nirma University and currently a member of Rotaract Club of Vallabh Vidyanagar. This has made me build contacts and develop new skill. I'm hard working, punctual, honest, flexible, dedicated and fast learner. I know
English, Hindi, Gujarati and familiar with German.
This programme will help me learn and explore about Germany, the culture, the people, the technologies. Glad to have been granted this opportunity of connecting
two different countries and learning new skills under the shadow of Rotary Club.